Rev: An AI-powered platform to find your ideal prospects, faster.
Partners
Rev collaborates with a growing list of partners in the marketing and sales automation space to help you get the most out of our AI platform. The strategic technology integrations and solutions providers in our partner network will help ensure that you can meet your goals.
Interested in joining the Rev Partner Program? Apply Here
Let's build the future of sales development together.
Data
Our data partner program merges a network of the highest quality enrichment data to tackle the hardest use cases in sales and marketing.
Technology
Our technology partner program is an ecosystem of world-class software solutions to deliver the maximum value for sales and marketing organizations.
Services
Our services partner program consist of leading strategic agencies, advisory, and solution integrators to further accelerate prospect discovery.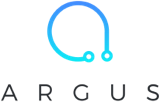 Argus
Argus is a 360° reporting and insight platform that layers content consumption data from hundreds of thousands of touch points.

Catalyst
Catalyst architects highly personalized lead generation strategies that map to your buyer's journey.

Convertr
Convertr's data optimization and routing platform empowers your team with high-quality customer data and efficient, compliant processes.

G2
G2 is the world's largest tech marketplace where business can discover, review, and manage the technology they need to reach their potential.

Hubspot
Hubspot's CRM platform has all the tools and integrations you need for marketing, sales, content management, and customer service.

Integrate
The Integrate Demand Acceleration Platform is a centralized, customizable cloud platform that provides the connectivity, high quality and scale to meet the challange of building meaninful

LeadCapsule
LeadCapsule ensures that sales force receives the lead in real-time so that every lead and opportunity has the highest chance to convert into a sale.

Marketing AI Institute
Marketing AI institute helps marketers build a competitive advantage with AI
Metric Theory
Metric Theory's experience driving results for our clients covers every corner of the digital world.

Msights
The MSIGHTS Platform is the indispensable, automated data management tool trusted by the world's top marketers.

Outreach
Outreach is an integrated sales engagement platform that helps sales reps and leaders increase productivity, generate more sales opportunities, and beat your sales goals.

Owler
Owler's exclusive business data helps companies and individuals access critical business information.

SalesForce
Salesforce help your marketing, sales, commerce, service and IT teams work as one from anywhere.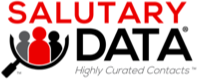 Salutary Data
Salutary Data is a boutique provider of U.S. B2B Contact records.

TenBound
Tenbound is a Research and Advisory firm focused and dedicated 100% to Sales Development Performance improvement.

Thechecker.co
TheChecker is a technology company that makes it fast, easy and affordable for companies at any size to improve their data quality by using email validation tools.

Twilio
Twilio powers the future of business communications.