Your marketing budget may be tight. But some tools are too valuable to pass up—especially when it comes to a process like demand generation marketing that depends on your brand's ability to reach and engage potential new customers.
In this blog post, we'll show you 13 of the best demand generation tools that are worth the investment when developing your next campaign. We'll also show you how Rev (that's us!) uses AI technology to find exegraphic data that enhances the value you get from any of the demand generation tools on this list.
But, first, because there's often some confusion about demand generation vs. lead generation, let's start with…
What is demand generation?
Demand generation is the process of generating interest and brand awareness for your brand, rather than waiting for customers to come to you.
Unlike lead generation, which is about getting people to raise their hands and identify themselves as potential customers, demand generation marketing is about building customer relationships that last—even before they're ready to make a purchase.
Ultimately, the goal of demand generation is to position your brand as a leader in your space. That way, when your customers are finally ready to buy, they'll think of you first—making them high-quality leads before they even hear from your sales team.
Now that we've cleared that up, let's get into the demand generation tools that will help you execute a successful demand generation program!
13 of the best demand generation tools for B2B marketing teams
There are hundreds of demand generation tools, each with their own unique capabilities that can assist you with everything from content creation, lead scoring, lead nurturing and more. 
But, in this list, we've compiled what we believe to be some of the best to support an effective B2B demand generation program. 
Let's get started! 
#1 Rev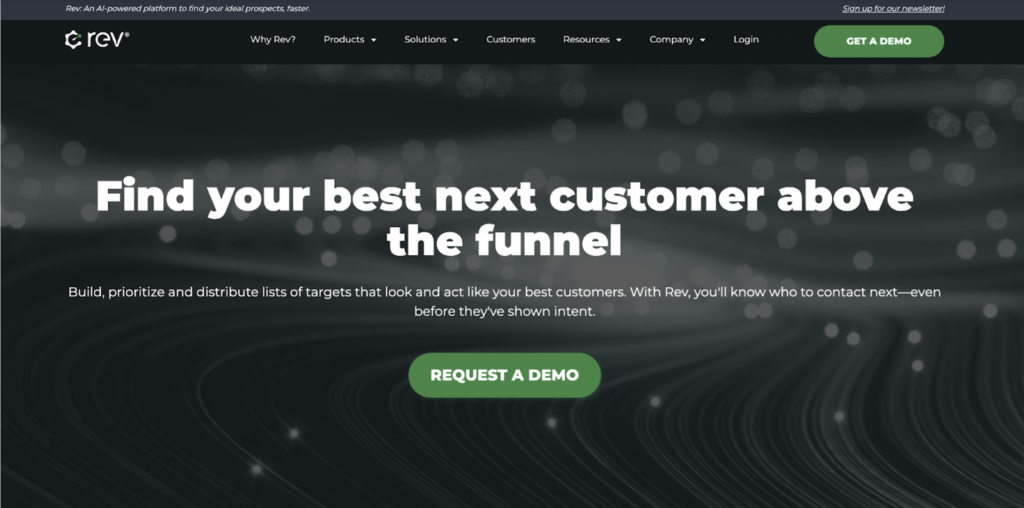 An effective B2B demand generation strategy depends on having a thorough understanding of your ideal customer so that you can target them with relevant content and messaging. Unfortunately, many companies use shallow criteria to develop their ideal customer profile (ICP) and, as a result, create target account lists and demand generation content that miss the mark.
Rev's AI-powered sales development platform helps you create a more comprehensive ICP by identifying companies that behave like your best customers and predicting which of those companies are most likely to buy from you.
With Rev, you can refine your segmenting strategy, backing your decision with data so you're allocating your budget with as much precision as possible.
#2 Ahrefs

Demand generation depends on creating content that answers the questions your target audience is already asking. One of the best ways to find those questions is to research the most popular keywords in your industry using an SEO tool like Ahrefs.
Ahrefs also allows you to see how your competition generates demand by offering a suite of tools to research their SEO strategy, including their most popular keywords and content, link-building strategy, paid ads and more.
SEO-driven content isn't a requirement for a successful demand generation campaign. But if you're not optimizing your content for search engines, you could be missing out on a huge opportunity. Ahrefs is a great demand generation tool to help bridge that gap.
#3 Quora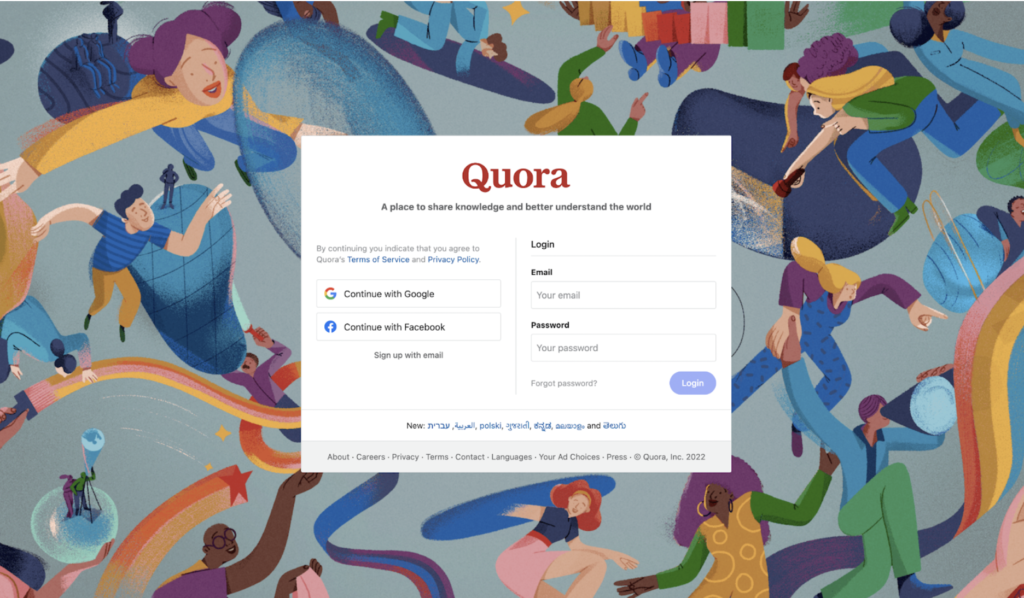 Quora isn't exactly a demand generation tool, but it is a platform that can be used to support your demand gen marketing efforts. If you're not familiar with Quora, it's a Q&A platform where people can ask questions and get answers from experts in the field.
Even though Quora isn't a demand gen tool, it deserves a place in your demand generation marketing strategy. That's because, with Quora, you can position yourself as an expert in your field and drive traffic back to your website or blog.
To do this, you'll want to find questions that are relevant to your business and provide helpful in-depth answers. Be sure to include a link back to your website or blog in your answer, so that people can learn more about you and what you do.
Quora is also a great way to find common questions that you can use to create valuable inbound marketing content that helps guide leads down your customer journey. For example, if you see a question that's being asked over and over again, you can create a blog post or article that addresses that question. Everything here applies to Reddit as well!
#4 Leadpages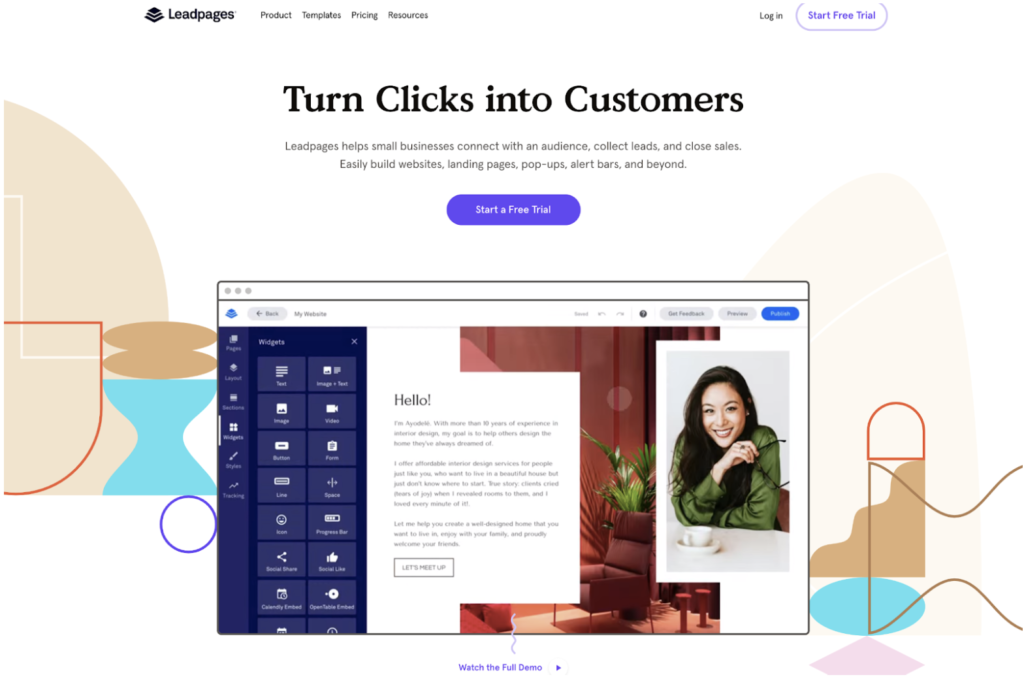 Demand generation isn't directly concerned with generating leads right away. But some of your demand gen content (e.g. whitepapers or webinars) can capture leads that you can later pass to your sales team to convert into customers. And for that, Leadpages is an excellent demand generation tool.
Leadpages makes it easy to build attractive landing pages using templates (or the drag-and-drop editor if you want something more custom). You can also A/B test your landing pages, see which one performs better and make changes accordingly.
The right landing page can make a big difference in your conversion rates. And Leadpages makes it easy to create and test landing pages until you find one that works best for your demand gen content.
#5 LinkedIn Sales Navigator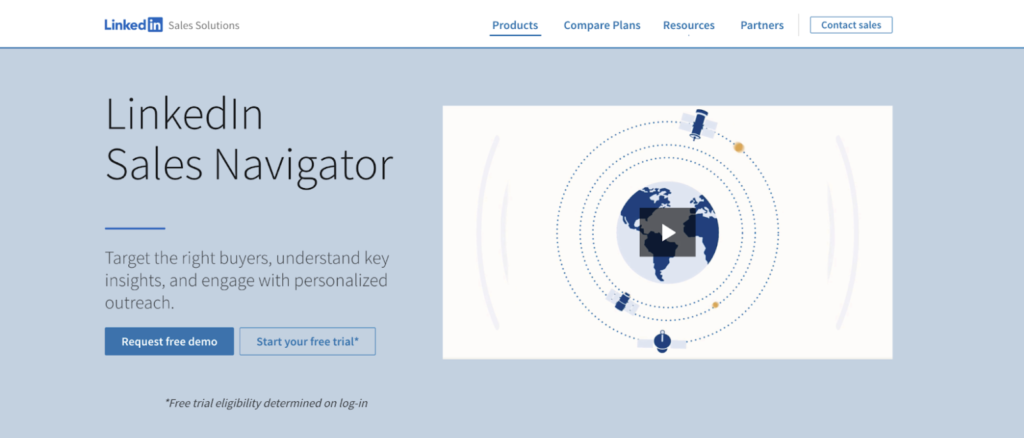 On its own, LinkedIn is one of the best social media platforms to generate demand for your brand's products or services. Just by posting updates, articles and other content, you can build brand awareness and attract new leads to your business. But if you want to take things to the next level, you need LinkedIn Sales Navigator.
LinkedIn Sales Navigator is a sales prospecting tool designed specifically to help sales teams generate leads using LinkedIn. With this tool, you have access to powerful features, such as lead recommendations and InMail messaging, that can help you connect with more prospects and close more deals.
Another great thing about LinkedIn Sales Navigator is that it integrates with your CRM, so you can track your interactions and progress with each lead in one place.
#6 Wishpond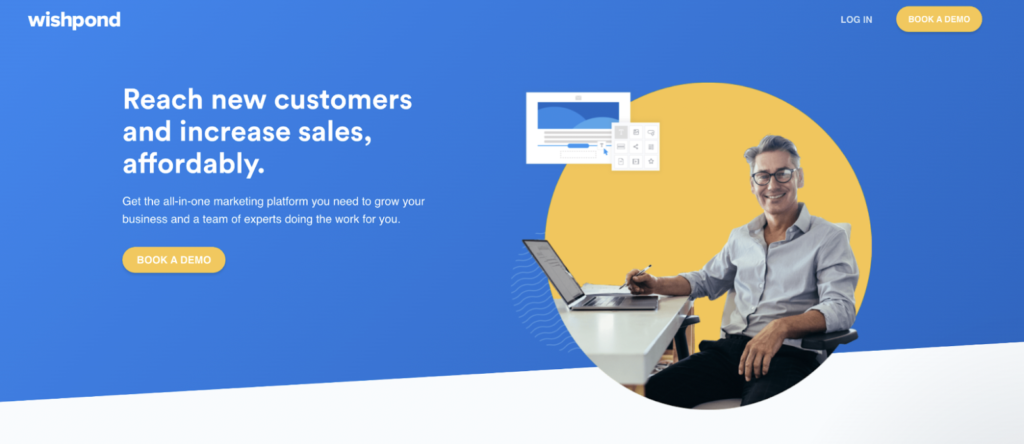 Demand generation is all about creating a system by which to nurture and moved leads through the sales funnel until they're ready to buy. And Wishpond makes it easy to do all of that in one place.
Wishpond is a demand generation tool that allows you to run social media campaigns, contests and sweepstakes that generate demand and leads. You can also use it to develop beautiful landing pages, lead capture forms, email marketing campaigns and more.
#7 RiteKit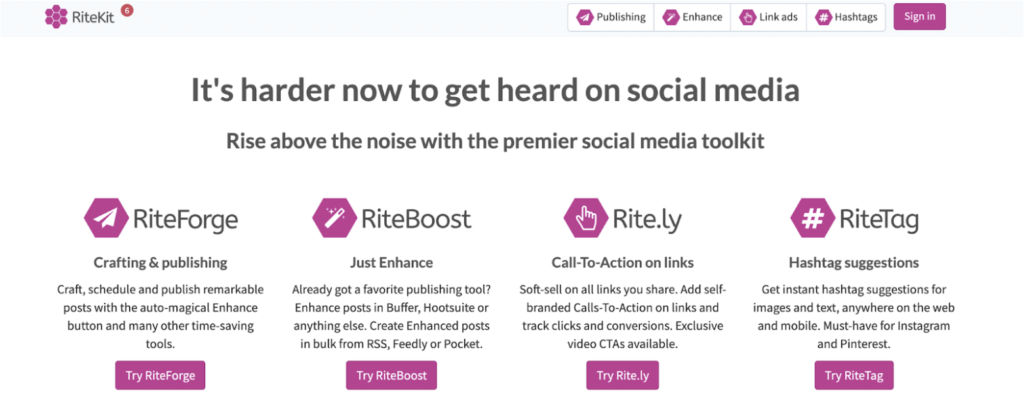 If you're going to use social media for generating demand, then you may as well use a tool that simplifies how you create and share great content that gets in front of your ideal customers. RiteKit does just that.
RiteKit offers a suite of tools to help you create better social media content, find the right hashtags and get your content in front of more people. And because it's impossible to be everywhere at once, RiteKit helps you schedule and publish social media content across all the major networks (Twitter, Facebook, LinkedIn) simultaneously.
#8 Outgrow

Interactive content, such as quizzes and calculators, is one of the best ways to drive demand and generate leads because it's so effective at engaging people. Outgrow is a demand generation tool that specializes in creating these kinds of interactive content experiences.
With Outgrow, you can create quizzes, chatbots, calculators, and other interactive content experiences without any programming or design knowledge. For example, if you're a SaaS company, you could create a quiz that helps people find the perfect software solution for their needs. Just choose a template, customize it to match your brand and publish it on your website. 
#9 Hotjar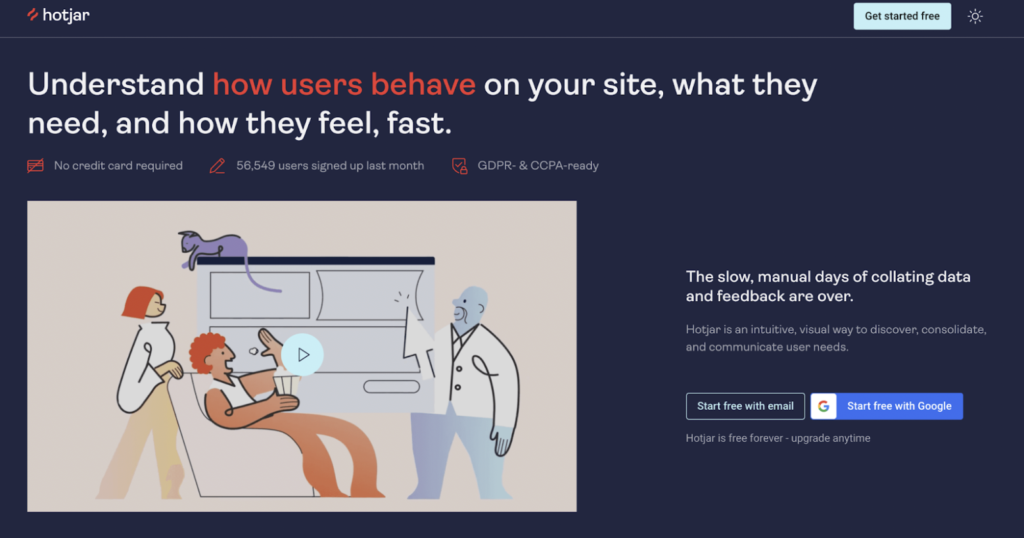 Your demand generation content might be great, but if your website's design is preventing users from taking action, then you're not going to drive demand or generate leads. That's why Hotjar is one of the most recommended demand generation tools on the market.
Hotjar is a heat mapping tool that shows you how users are interacting with your website. With Hotjar visual reports, you can see where users are clicking, scrolling and what they're typing. This feedback will help you make necessary changes to your website so that users have a better experience and are more likely to take the actions you want them to.
#10 Zapier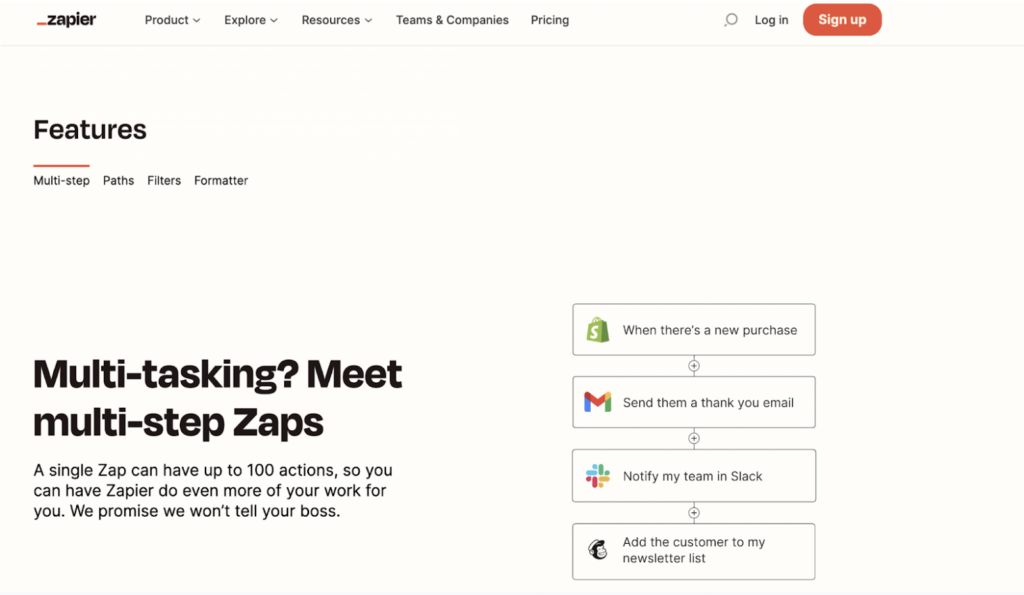 A lot of the tasks involved in demand generation can be repetitive and time-consuming. Of course, that means they can also be automated. And Zapier is the tool built for exactly that. 
Zapier lets you connect your favorite software applications and create "Zaps" so that tasks can be completed automatically. For example, you can connect your CRM to your email marketing software and automatically add new leads to your email list. Or, as another example, you can connect your webinar registration form to your CRM so that new registrants are automatically added to your database.
These automations will save you time so that you can focus on more important tasks, like developing your content strategy or creating meaningful relationships with the new leads who interact with your demand generation content.
#11 EverWebinar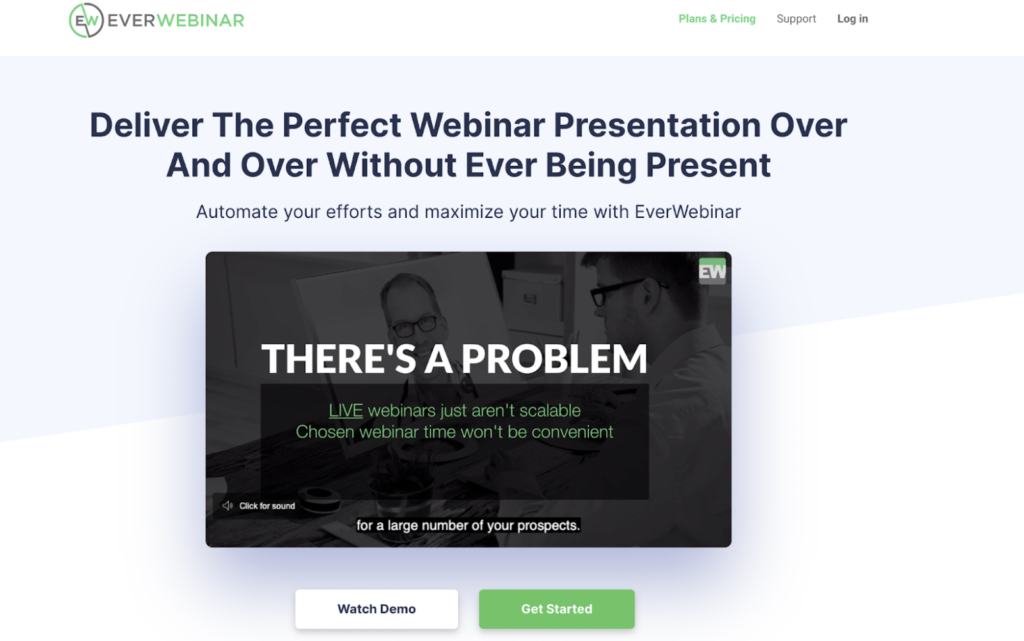 Webinars are a common demand generation tactic for B2B marketers, but they can be time-consuming to set up and monitor. EverWebinar is an automation tool that streamlines the entire webinar process, from sign-ups to follow-up emails.
EverWebinar also allows you to create on-demand webinars, which are great for driving demand if you cover evergreen topics or if you want to develop a lead generation asset to use on autopilot. With EverWebinar, you can also do split-testing on your webinars to see which topics, times or landing pages perform best.
#12 BuzzStream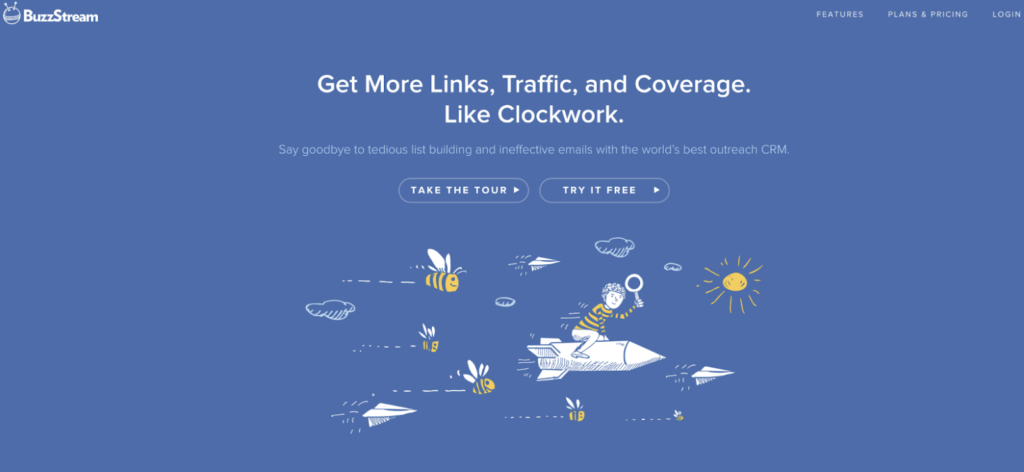 Your demand generation strategy won't survive without an effective outreach strategy. You need to be able to identify and contact influencers, bloggers, journalists and other key people so that you can get your message in front of the right people. BuzzStream streamlines this entire process.
BuzzStream is an outreach platform that helps you find the right people to contact, track your interactions and measure your success over time. For example, you can use BuzzStream to find contact information for influencers in your industry, track when you've emailed them or tweeted at them, and see how often they respond to your messages.
BuzzStream also has several features that make it easy to manage your outreach campaigns, including customized templates, follow-up reminders and reporting tools.
#13 ZoomInfo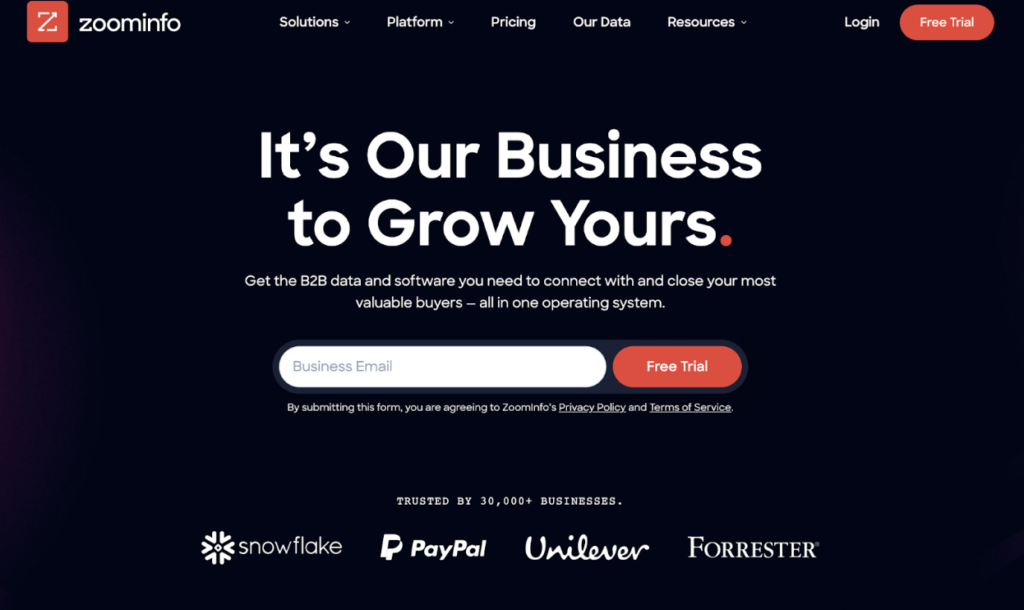 You'll have the most success with demand generation when you have the right data at your fingertips. ZoomInfo is a powerful sales intelligence platform that gives you access to millions of business contacts and company profiles.
With ZoomInfo, you can search for leads based on industry, size, location, revenue, job title or a handful of other criteria that matters to your business. You can also use the platform's advanced search features and filters to find specific companies or individuals who are a good match for your product or service.
ZoomInfo also has a wide range of tools for other demand gen activities, including lead scoring and email outreach. Its powerful lead scoring algorithm uses advanced data science to give you leads that have recently searched for topics and keywords related to your business. And its automated outreach system uses market signals to deliver emails and alerts that move potential customers through the sales funnel more quickly.
Get the most out of your demand generation tools with Rev
No matter which combination of demand generation tools you choose, your demand gen strategy is only as strong as your ability to identify and target the right companies.
If you've been basing your ICP on superficial firmographic data, you're probably missing out on a lot of qualified opportunities. You might also be failing to develop demand gen content that resonates with your target buyer.
Because Rev harnesses the power of exegraphic data to identify the behaviors of your best customers, it can give you confidence that you're targeting the right companies and tailoring your content to their specific needs. That way, when you use other demand generation tools, you know that you're using them to their full potential.
If you're interested to see the exegraphic data behind your best customers—or get a free target account list of companies that have the characteristics you care about most—so you can see if you're on the right track, contact us today.