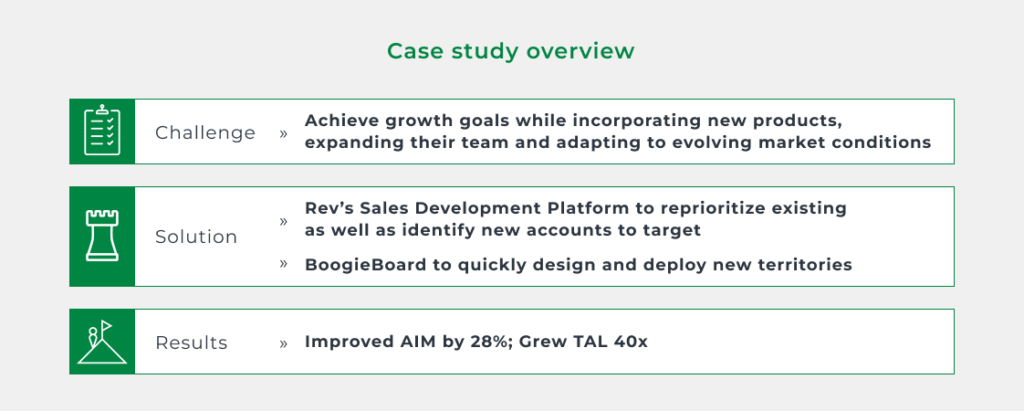 ---
The challenge
In May 2022, Alli Manning joined Challenger Inc as Vice President of Revenue Operations (she's now the COO). Challenger Inc, a global leader in sales training and consultation, is renowned for its groundbreaking approaches and methodologies to B2B sales. The company, owned by private equity firm Marlin Equity Partners, has gained recognition for its bestselling book, The Challenger Sale. This influential book has shaped the industry by challenging traditional sales approaches and introducing a new paradigm for success. These approaches are built into Challenger's consulting and training services that support the world of B2B sales.
Alli, with experience running high-performing revenue teams at Contently and Condé Nast, was excited to lead Challenger Inc through a new phase of growth. However, to achieve their growth goals, her team needed to navigate the complexities of incorporating new products, expanding their team and adapting to evolving market conditions. This meant reprioritizing accounts and redefining Challenger's territory model in a two-month period, all while prioritizing seller satisfaction.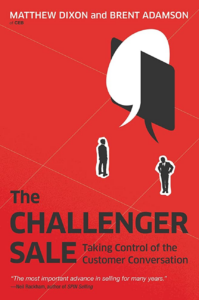 It was a big job. Challenger's total addressable market (TAM) is expansive. "Almost anyone can consume Challenger. That leaves us an enormously large blue ocean," said Alli. It presented a great deal of opportunity, but also left the team exposed to  the risk of focusing on the wrong accounts, lost productivity and inefficient growth: "Just because you can get a deal doesn't always mean you should, especially as it relates to our kind of goals." Not all accounts presented equal opportunities for profitable growth, and reps needed better direction and clarity on which accounts to work.
Challenger is famous for its ethos of bucking the status quo. Alli and her RevOps team were no exception. This case study tells the story of a leader and her team activating a new, aggressive strategy in pursuit of growth. In two months, Challenger redefined its total addressable market, implemented new ideal customer profiles (ICPs) and shifted away from a legacy geo-based territory approach…all while focusing on keeping sellers happy.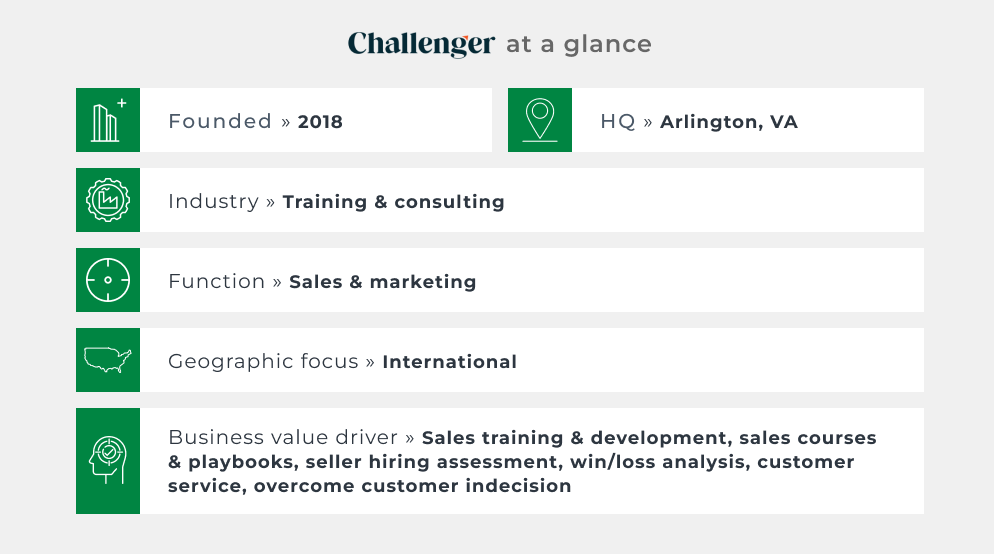 ---
The plan
Step 1: Redefine the ICPs
Amidst the November planning season, Alli needed to reprioritize the accounts in Challenger's market and needed to move quickly to ensure reps were assigned to right accounts in the new year. However, the target customer had evolved and the CRM data wasn't cooperating. "We had a very short amount of time in order to get a new territory strategy deployed to our sales team… do we invest time, effort, energy, augmenting and enriching our very complex, very outdated CRM to try to understand our customers ourselves? Or do we invest in the cutting edge AI machine learning option that allows us to kind of skip a level in terms of how sophisticated our data ends up being?"
With the CRM not providing clear intelligence, it was time to find some help. Alli enlisted Rev, which helps companies find their next best customers—even before they show intent. The teams worked together to train Rev's AI model and identify the hidden characteristics of Challenger's top customers and to find other accounts that have those same traits. To do this, Rev asked Alli's team for a seed list of accounts.
"We looked at historical data going back about five years, and we optimized for our ideal customer, which for us means they renew for at least two and a half, three years.
They stay with us, they spend at a regular clip."
Challenger also looked at factors such as customer lifetime value, renewal rates and buying structure. This produced an aiCP, a living model of their ideal customer that learns and improves over time. From there, the platform uses the aiCP to find and rank companies with a Rev Score, a quantitative marker that indicates to which extent an account matches the company's ICP.  Within a few weeks of collaboration, Challenger used the aiCP they built in Rev's Sales Development Platform to reprioritize accounts.

---
Step 2: Implement the ICPs to create a new TAM view
The prioritization effort was not limited to ranking accounts, Challenger was also focused on uncovering new ones. According to Alli, "Rev was able to provide 1,200 new accounts that we simply didn't see. We simply didn't know these companies even existed, which is staggering when you step back and think about it. Not only is that 1,200 new companies that we can go target—that we didn't know about prior to this, that we would have spent resources on marketing to go and find those people—on top of it, they're companies that are most likely to buy us. So it's a bullseye within a bullseye."
Challenger gained a completely new perspective of its TAM, with the accounts ranked based on ICP fit. Using Rev's SalesForce integration, the new accounts were brought into Challenger's CRM along with the enriched data. "We ended up with two really strong lists of 'customers we wish we could clone' from each of our target segments (Enterprise and SMB). And we fed that into the Rev machine and the rest, as they say, is history." After a few weeks of working with Rev, Challenger had redefined and reprioritized its TAM.

---
Step 3: Divide and conquer
With the well-defined target lists, Alli needed to divvy up accounts to Sales. Only she ran into a glaring problem, "Our geographical, state-based territory approach was categorically not working. We were unable to accommodate the seasonality of leads based on where a company was headquartered. It became very difficult to route our leads because there was so much complexity in the lead routing rules."
Her existing territory model was over-complicating and driving inequities. It wasn't covering the top accounts at all times.
She needed a new approach to territories, but feared the spreadsheet work, internal conflict and wasted time that usually come with territory changes.
So Alli and her team mobilized the help of BoogieBoard, which helps companies to design intelligent territories quickly. Challenger wanted to buck the status quo of traditional geographic territories by using BoogieBoard's AI design copilot. Instead of assigning reps to states, Challenger decided to switch to "a clean named-account approach [that] offered visibility into outbounding, time zone efficiencies and allowed us to distribute the Rev accounts in a way that optimized for the sellers' location."
Challenger fed the new TAM and its sales team structure into BoogieBoard, which suggested an account distribution based on Rev Score, company size and seller location. "That was one of the cool things about BoogieBoard. It allows us to distribute the Rev accounts in a way that optimized for the seller's location." The tool produced a multitude of account coverage suggestions for Challenger all while prioritizing equity and minimizing disruption.
Challenger picked the suggestion that best fit its goals, and began deploying accounts. The new assignments were pushed to their CRM, and sellers got to work. "It was very important to us as a leadership team and as a Rev Ops team, to engender trust by distributing the accounts that we got from Rev equitably. Ultimately, we ended up with some strong lists and very happy sellers."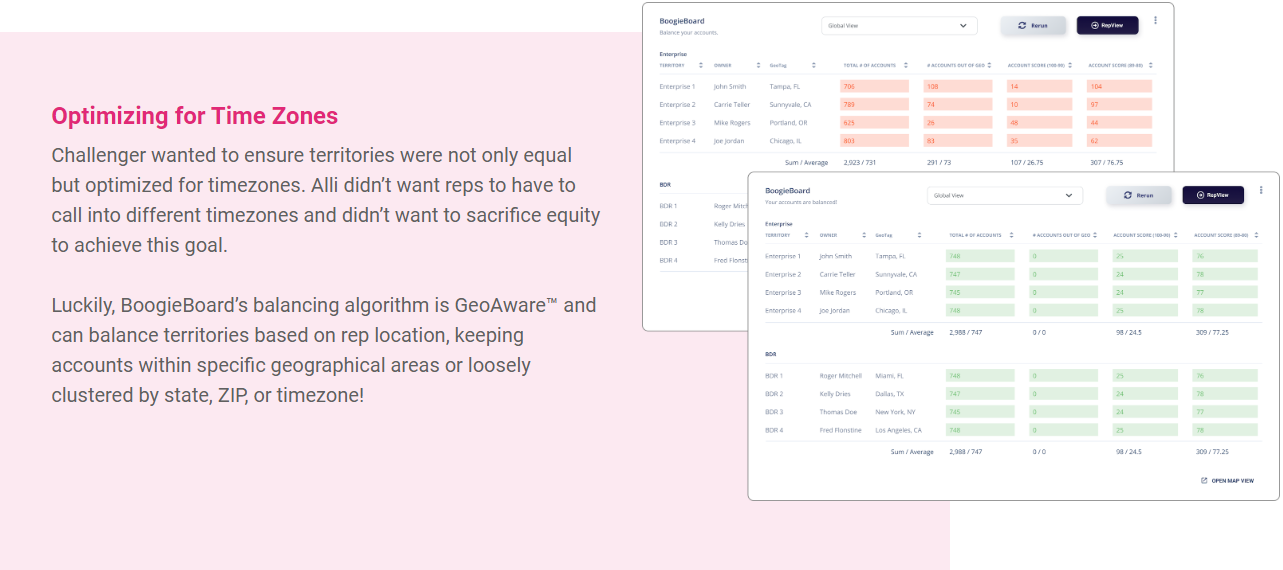 ---
The change management pain killer
Looking back, Alli was relieved at the simplicity of change management. "Implementing both solutions was extremely easy, there's a lot of synergies around the two products."
Rev empowered Challenger to implement new ICP, TAM and data strategies in a number of weeks. This was different from similar projects that Alli had experienced. "I was astounded at the level of detail and consultative attitude that Rev showed us. There was almost nothing we could ask for that they wouldn't do. It freaked me out. It was amazing! We had all sorts of hunches about what made a customer a good customer, and they followed up on every single lead. I was really impressed with the way that they married the training on the tool itself with the consultative nature of the service they provided."
In addition, Challenger was pleased with its newly found precision and efficiency, "There was a comprehensive kind of intake process where BoogieBoard asked us what we wanted to optimize for. Obviously, we wanted to optimize for quality, time zones and we also wanted to test this theory of the two customer ICPs. Maybe if we give every seller half of one segment and half of the other, we can see who can emerge as being a specialist at one or the other—is there one seller who's amazing with those big companies and another seller who's amazing with the smaller ones?"
"Implementing BoogieBoard was as easy as it could be. We took the list that Rev provided and handed it off… BoogieBoard was with us every step of the way."
"Carving out territories is always painful. It is like doing your taxes. BoogieBoard is the TurboTax of territory carving. It was consultative in nature. It was super simple, transparent, which I think both my team and the sellers themselves really appreciate. So whilst the time savings were immeasurable and enormous because it was done in probably 48 hours, the transparency and the consultative nature of the service is really what will make us continued BoogieBoard customers."
---
The results
The Rev + BoogieBoard combination ultimately resulted in a highly targeted account list being assigned to each rep. Each list had ~300 accounts, half of which were SMB accounts and the other half were enterprise accounts.
According to Alli, an entirely new sales strategy has been adopted. "The specificity with which we're able to assign our territories has really helped the sellers focus. Within the 300 accounts that they were provided, we also gave them tips, tricks and advice on how to prioritize those. We suggested to our sellers that they prioritize those large organizations first by establishing nurture campaigns. We also launched ABM marketing against that list. As you wait for responses from the larger accounts work on the smaller guys and you can prioritize those however you want."
---
The future
The project happened quickly, but has only just begun. With Rev, Alli and her team can measure and adapt to ICP and market changes going forward. Combining this with BoogieBoard provides the ability to deploy these new strategies quickly and competitively.
"Since deploying Rev, we've been able to monitor our pipeline health in an entirely new way. Instead of hoping the accounts in our pipeline match our ICP, we now know exactly which accounts have the deep traits we care about most. That's changed the game entirely. Our pipeline is now growing exclusively with accounts that match our ICP. In fact, in just one quarter, our aim—the percentage of accounts in our pipeline that match our ICP—has improved by 28%!"
As Alli and Challenger look ahead, ICPs and target account lists will continue to play a key role. "The sky is the limit" when it comes to the different ideas and ways Alli plans to approach verticalization moving forward. Expanding on the initial premise, she is excited to explore the possibility of assigning specific territory carve-outs to individual sellers based on their performance.
The combination of Rev and BoogieBoard will allow Challenger to "be much more iterative and quick" with how they update lists and "how quickly [they] get them into the hands of sellers" and their ABM programs.
The takeaway from Alli's experience with Rev and BoogieBoard? "I wish I would have found you sooner. This is the future…don't delay."