Reaching out to a prime prospect at a critical moment in their company's journey—and before the competition does—could be the difference between a closed-won and closed-lost. You know that, and we know that. So, we decided to give you the first-move advantage.
Our groundbreaking AI-driven Sales Development Platform just got even more powerful for RevOps and sales development teams. We're stoked to announce EV lenses, a new category of exegraphic data that is event based. EV lenses identify critical events among your top accounts and best prospects—in real time.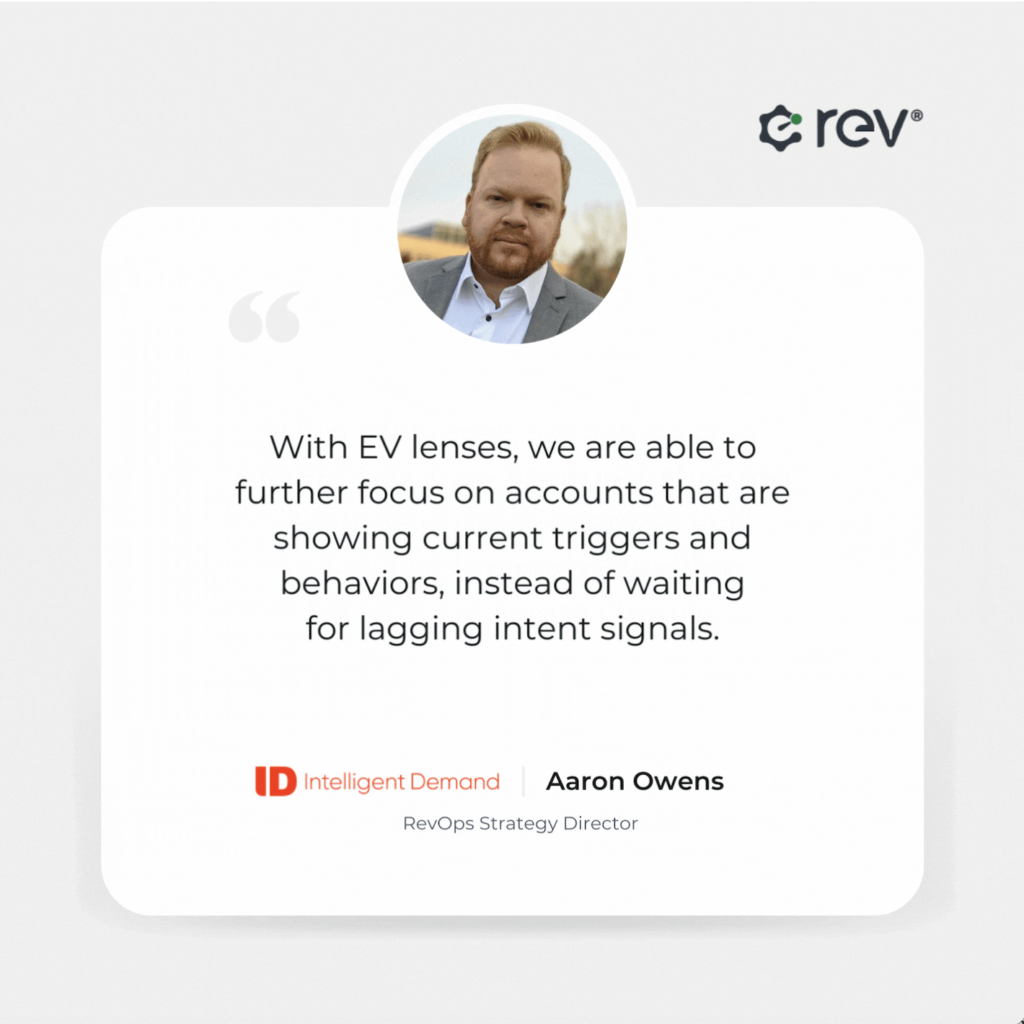 Now, the moment that meaningful event happens within your customer base and your target accounts, your revenue team will receive triggered notifications. This heightened level of visibility equips your team to take relevant and timely action, while your target companies' needs are at their most immediate.
With EV lenses, you'll know when a target account experiences a major event:
Mergers and acquisitions

Funding rounds

Office expansion

Closing offices

Hiring sprees for particular functions

Layoffs in particular functions

And more
Exegraphics have always been able to identify trends in your target accounts over time. (Check out this article to learn how exegraphics work.) In short, they are pieces of information or characteristics that convey how a company executes its mission. They're deeper signals for identifying accounts that fit your product and are ready to hear your pitch. With the availability of EV lenses, you can now catch a prospect's attention at a moment when your prospect could use your help the most—or when you simply want to tailor an outreach message that feels timely and relevant.
But, that's not all. We also just launched a new notification capability that flags any shifts in exegraphic status among your target audience. So, if a target account went from "early adopter" to "late adopter"—you'd be the first to know. It's all about equipping your revenue teams with critical updates, right when they matter most.
Want to see it in action? Contact us to schedule a demo.